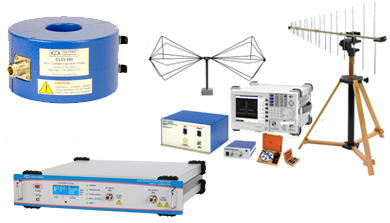 Com-Power specializes in the field of Electromagnetic Compatibility commonly referred to as EMC. EMC is explained in more details below; however, in brief, it deals with noise. We make variety of products related to noise; our equipment will help you find, measure and suppress noise in your products. Out test equipment can be used to meet the regulatory requirements for EMC or just to make your products work better. It is our goal to provide the finest products as well as the best support to our customers. We continually improve our products and design new products to help our customers meet their goal. We believe our customer's success will lead to ours.
New Test Equipment - Available for Sale Now : Compower
There aren't any Compower units available for sale via our website at this time, but that doesn't mean we don't have the unit you're looking for in stock!
Request a Quote
Compower Equipment Categories