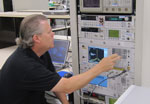 National Test Equipment prides itself on being one of the most advanced and well stocked labs in the country. The metrologists in our lab come with extensive training and over 60 years of combined technical experience working with all manners of electronic test and measurement equipment. This versatility and wide array of expertise allows us greater flexibility and faster turn around times than most labs.
Our unique parts sourcing and dynamic work environment allows us to repair equipment that has been obsolete and unsupported by the manufacturer for years. This level of service gives us the edge over manufactures and other labs by being able to fix what they can't or won't.
All calibrations are performed in compliance with applicable ANSI/NCSL Z540-1-1994 requirements and are traceable to the National Institute of Standards and Technology (NIST). As an ISO 17025 accredited calibration lab, we are also able to offer calibrations within the scope of our accreditation (see here for more information). Laboratory equipment is maintained in accordance with MIL-STD-45662A.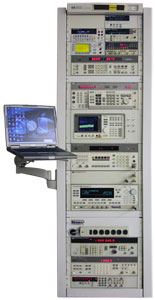 More Information
ISO 17025 AccreditationLearn more about our A2LA certified, ISO 17025 compliant calibartion lab.
Microwave Component RepairMicrowave component repair for the Agilent (HP) 8560 series spectrum analyzers.
Service FAQYou've got questions, we've got answers, click here to see our most frequently asked questions about sending your item in for repair.
Guidelines for Safe ShipmentIf you are planning to ship your equipment to us, we recommend you take a look at this.