Free Repair Evaluations
Free Repair Evaluations *
Our competitors charge $150.00 to $400.00 to provide this same service.
Why do we offer it for free?
Simply put there is not much we can't work on. If you send a unit to us for evaluation it's because we already have every indication that it is an economical fix. Since the majority of the units we evaluate end up being repaired, it's very easy for us to offer that service at no charge. That is just one more way we can reduce the cost in your business.*
Whether the unit requires evaluation or calibration we take all of your information over the phone before you ship to us. When it arrives here there is no time consuming check-in process. We can immediately identify the RMA number we issued you with all the information you gave us on the equipment. It goes straight to the lab to be evaluated. Once the evaluation is complete we will contact you with our findings, including cost for repair. At this point you can decide to have the unit repaired or shipped back to you. On average we can have a unit evaluated, repaired and shipped back to you in 14 days.
Here's how to get started:
CREATE AN RMA
Go through the quick and easy process of
creating an RMA
. Once completed you will be issued an RMA number so that you can come back to our site at any time, punch in your RMA number and see the status of your equipment while it is in our hands.

SHIP YOUR EQUIPMENT TO US
Once your RMA is in our system you can ship it to us at any time. Also, when shipping your unit it's a good idea to make sure you
package your unit very thoroughly
and write the RMA number on the outside of the box. Doing so will ensure that your equipment is received properly and evaluated promptly.
All shipments should be sent to:
National Test Equipment, Inc.
1935 Plaza Real
Oceanside, CA 92056

APPROVE OR DECLINE REPAIR ESTIMATE
Now that your equipment is here and evaluated, we will provide you with a detailed (free) evaluation of our findings with your unit. It is at this time you choose whether to approve or decline the repair.
If you approve:
Great, all we ask is that you sign and return (via fax) the evaluation back to us and we will commence with the approved repairs, calibrations, maintenance, or whatever service you need performed.

If you decline:
Thanks for the opportunity to serve you. We will return your unit back to you and the only cost you will incur is the cost of return shipping
And that's how it's done, FREE EVAUATIONS and second to none service. That's what you can count on from National Test Equipment.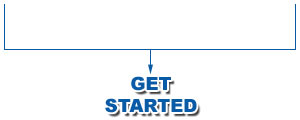 * Evaluation fees may apply on instruments that are time intensive to evaluate, heavily damaged, and/or have limited repair exposure. If you have any questions as to whether your unit will require an evaluation fee you can give us a call at 888-683-2872 and we will be happy to assist you.