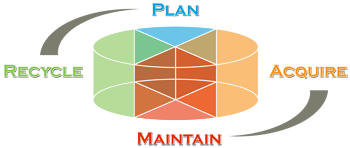 Our goal at National Test Equipment is to assist you all the way from project planning, through acquisition and maintenance, and finally recycling of your surplus equipment. We have one of the most advanced repair labs in the country and offer an extensive inventory of new and refurbished electronic test and measurement equipment for rent, lease, purchase or trade.
Benefits of Buying From Us
Three Month Warranty
All of the equipment we sell comes backed by our standard 90 day warranty and 5-Day right-of-return. Extended warranties are available for all products as we stand behind the equipment we sell and remain confident that we can help find the equipment solutions to meet the needs of even the most demanding applications. More Warranty Information
Full Calibration & In-House Lab Service
As we have our own repair and calibration lab in house, it's no wonder all the equipment we sell ships in factory excellent condition. In-as-much we offer fully automated calibrations on most items in stock. For more information on our lab equipment services, please refer to our service section.
Rent & Lease Programs
Almost every item in our extensive inventory is available for rent, thereby offering you a virtually endless supply of equipment and rental options. All equipment rented from us comes calibrated with full NIST traceability and a warranty against failure. You can rent equipment with confidence, knowing that your rental is backed by our knowledgeable and professional service department who stands ready to answer your questions and assist you with any technical problems you may encounter. Next day shipments for in stock items. Conserve capital and avoid obsolescence. Equity programs available.
Month-to-Month Rental - National Test Equipment offers 1-36 Month Terms for long or short term projects. All our rentals include maintenance and calibration.
Lease - National Test Equipment offers 24 to 60 month Capital Leases on new and refurbished equipment. Flexible, customize lease programs available. Simple and quick, low down payment, low monthly, tax benefits, avoid budget constraints.
Buy Program
National Test Equipment offers an extensive inventory of refurbished equipment at substantial discounts off manufacturer's list price. This equipment comes with warranty and fully traceable NIST calibration. We are also a stocking distributor of new equipment from multiple manufacturers.
Std. Terms and Conditions of Purchase
Trade Program
National Test Equipment is always looking for test equipment. Let us give you cash or trade-in credit for your surplus or idle equipment towards current or future equipment needs. Free up capital and reduce tracking, maintenance and storage of idle equipment.
More Information
The National Test Equipment Advantage
Details that show how National Test Equipment focuses on saving your money by reducing costs throughout the supply chain and lowering the total cost structure over the life of your equipment.
Sales FAQ
Questions and answers to some common questions regarding our acquisition programs.
Sell Your Surplus Equipment
Did you know we purchase surplus test equipment? Well, we do. Why keep that old equipment laying around taking up space in your warehouse when you can turn it in to cash.